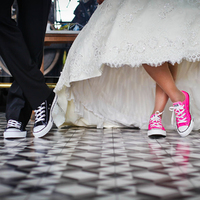 McClaren Weddings has pioneered the unique concept of providing an extraordinary wedding officiant service to connect with the innovative wedding couple.
With our distinctive niche ceremonies and wedding industry experience, we have taken notice of the resonating disappointment from couples who continually address the difficulty in locating wedding officials to complement their lifestyle.
While one can find hundreds of wedding websites which advertise many of wedding services or products, most suggest a 'one size fits all' mentality which has certainly never been an attractive option for the more modern couples.
McClaren Weddings understands those couples who wish to select a wedding resource based on quality and a desire to project an eccentric luxury for their wedding day.
As an incomparable couple, if you are in search of a memorable wedding official for your own wedding, we cordially invite you to take part in our extraordinary VISION.